Buy Citron AF001 Air Fryer (2.2 L, Black) for Rs. 2740 from Flipkart Offer
This exclusive online offer is offered by Flipkart
Steps to Buy Citron AF001 Air Fryer:
Add to cart
Proceed to checkout
Make final payment
Key features of Citron AF001 Air Fryer:
Functions: Cooking, Grilling
Capacity: 2.2 L
There's finally hope for those who love to dig into a plateful of french fries and hot samosas. With the Citron Air Fryer, you can fry food without oil that not only makes cooking a delight but also lets you eat healthy homemade snacks.
Technology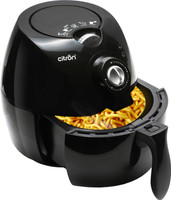 Switch to a healthy lifestyle with this Citron Air Fryer. Now you get to binge on your favorite snacks minus the guilt trip. The use of Turbo Flow Technology in the fryer circulates heated air around a grill component, avoiding the usage of unnecessary oil.
Design and Operation
The Air Fryer sports a compact and unique design so it easily fits into a small place in the kitchen. With a capacity of 2.2 litres, you can easily prepare a moderate quantity of food at one go. The appliance has a timer and a temperature control that lets you can set the time and temperature as per your convenience.
Power and Safety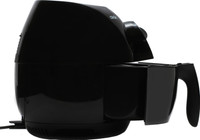 This Citron Air Fryer consumes up to 1500 watts of power for efficient functioning. It has fail start mechanism and lock so kids at home can't fidget with the appliance.
Special Features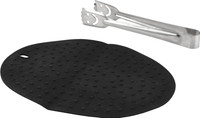 The fryer comes with a recipe book so you can try making a variety of dishes for your loved ones. Also, it comes with a pair of stainless steel tongs and an anti-slip rubber mat that avoids the possibility of accidents or slippage while cooking.